Last week, Eugenia and me had a wonderful trip to Poland, the country where my grandparents from father's side originated from. We have got a chance to visit two interesting cities — Gdańsk and Kraków. Gdańsk is located at the North of Poland, on the Baltic sea. While Kraków is on the very deep South of the country. Both cities have many nice old buildings, churches, castles which lit up at night.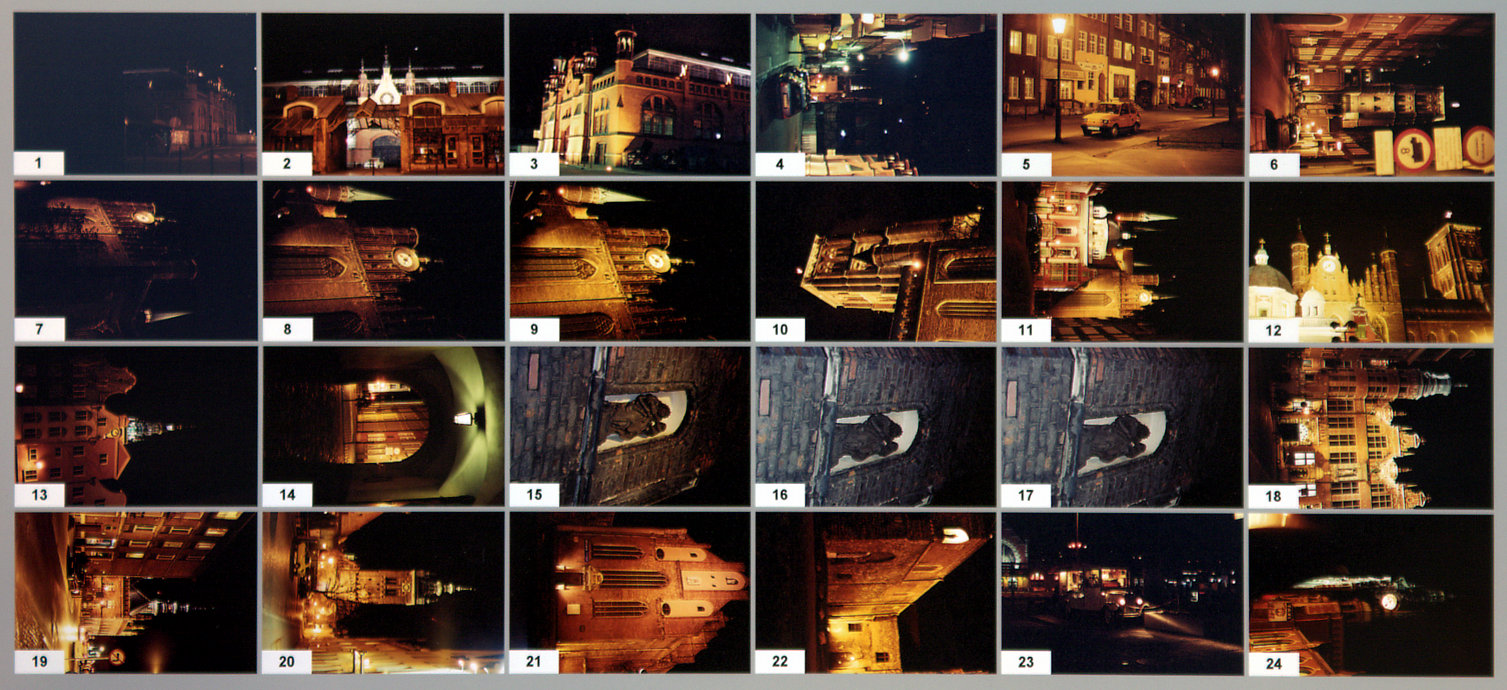 Kraków (Cracow)
Cracow (or Kraków in Polish) is almost as old as Königsberg/Kaliningrad — it has received city rights under the Magdeburg Law in 1257, and there will be 750-th anniversary of Kraków Lokacjia this year.
Nowadays, the city is a living holiday. There are millions of places to visit and spend time with pleasure. From hilarious museums to cosy cafe and bars with cheap and tasty food. It's a city of smiles and good mood. Though this city has seen a lot of scary things during The World War II:
The Nazi German forces entered Kraków in September of that year. It became the capital of the General Government, a colonial authority under the leadership of Hans Frank. The occupation took a heavy toll, particularly on the city's cultural heritage. On one occasion, over 150 professors and other academics of the Jagiellonian University were summoned to a meeting, arrested and dispatched to the concentration camp at Sachsenhausen (see also Sonderaktion Krakau). Many relics and monuments of national culture were destroyed and looted. Major concentration camps near Kraków included Plaszow and Auschwitz, to which many Polish Jews were sent. Specific events surrounding the Jewish ghetto in Kraków and the nearby concentration camps were famously portrayed in the film Schindler's List, itself based on a book by Thomas Keneally entitled Schindler's Ark.
Stanisław Lem, one of the greatest science fiction writers, lived in Kraków. Such famous names as Władysław II Jagiełło, Nicolas Copernicus, Pope John Paul II are in relations with the city.
We have stayed in a very cosy place called Honey Apartment, in historic Kazimierz district. The Honey Apartment on ul. Miodowa 21 is the right place to stay if you are going to visit Kraków. Please call Magdalena for prior booking, her number is +48-608-159-349 (mind the time difference).
Gdańsk
On the way back home, we had a night to spend in Gdańsk while waiting for a train to Kaliningrad. Being located on Baltic sea Gdańsk is much more cold place than Kraków. I had a film roll in my camera, and I thought to make some photos of great Gothic churches of former Danzig of Ostpreußen. Though it was already dark outside, and cold wind from Wisła river made my whole body trembling, I made a couple dozen shots. They are still in photo lab yet, but keep your eyes on my Flickr photo stream to see them full size as soon as I get them developed.
I like Poland a lot. It's a beautiful country full of friendly people, who, like we Russians, used to be under pressure of Soviets' regime. But despites the hard times they had stepped over it and are moving forward, while Russia builds another Iron Curtain and praises Russia for Russians policy.
Hey Poland, we love ya! We'll be back! =)